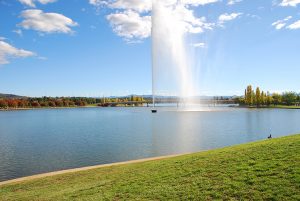 The role of the Australian National Contact Point (AusNCP) is to promote the use of the Organisation for Economic Co-operation and Development (OECD) Guidelines for Multinational Enterprises (the Guidelines), and to contribute to the resolution of issues relating to their implementation.
Mr Tom Dickson is the Senior Official responsible for the AusNCP function within the Australian Department of the Treasury. Tom is an Assistant Secretary in Treasury's Market Conduct Division, responsible for the Corporations Branch. The location of the AusNCP function within the Market Conduct Division (previously located in the Foreign Investment Division) reflects the synergies between its role and MCD's broader responsibilities for market and business conduct and the digital economy.
Complaints made against multinational enterprises are managed by independent decision-makers. The AusNCP function is supported by a Secretariat in the Treasury and a Governance and Advisory Board which comprises representatives from government, civil society, business and unions.
The AusNCP was established in Australia in 2000-01 in consultation with government, non-government and OECD stakeholders. It launched its first website in 2002 (refreshed in 2018) and began promoting the Guidelines to Australian multinational enterprises. In 2005, it received its first complaint.
In 2011-12, the AusNCP participated in the OECD Investment Committee's review of the Guidelines, which included notable amendments such as a new human rights chapter and guidance on due diligence in supply chains. In 2012, the AusNCP established its first Oversight Committee and in 2017 commissioned an independent review of its administrative structure. In 2018, it announced a restructure to include non-government representation on its new Governance and Advisory Board, the appointment of an Independent Examiner to manage all complaints and revised procedural guidance.
Please see our AusNCP Fact Sheet.
What is a National Contact Point?