Complaints (known as 'specific instances') examine allegations of non-observance or corporate misconduct as it relates to the OECD Guidelines for Multinational Enterprises on Responsible Business Conduct (OECD Guidelines). 
The AusNCP only considers complaints if they relate to the conduct of:
any multinational enterprise legally registered in Australia, or 
any Australian multinational enterprises operating in another country, irrespective of that country's OECD member status. 
Process overview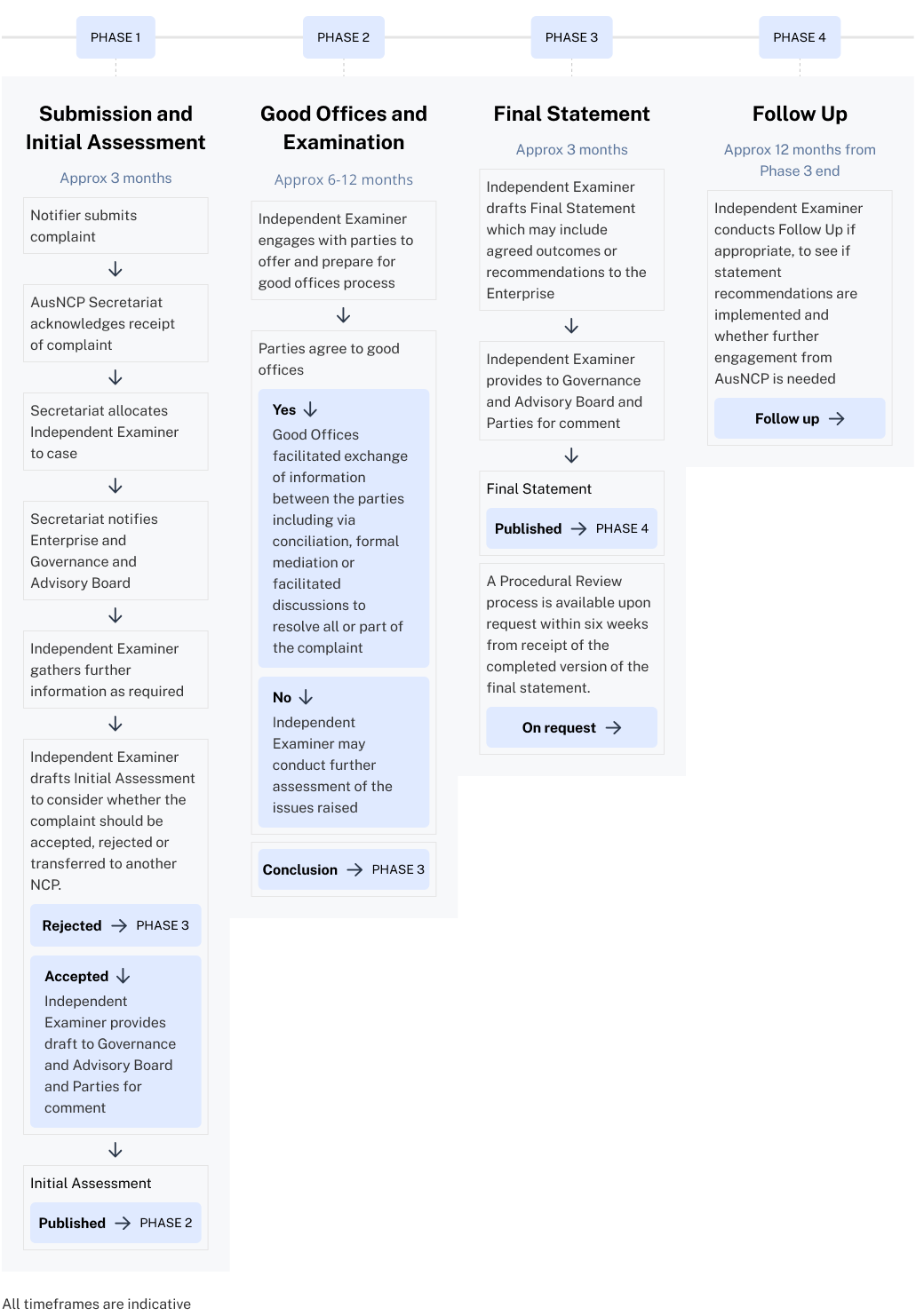 Submit a complaint
Before you submit a complaint to the AusNCP read the the AusNCP procedural guidance.
The procedures explain the AusNCP's processes for considering cases.
They are based on procedural guidance in the OECD Guidelines.
AusNCP procedural guidance
Current
Past
Enquiries
You can direct your enquiries to the AusNCP Secretariat: