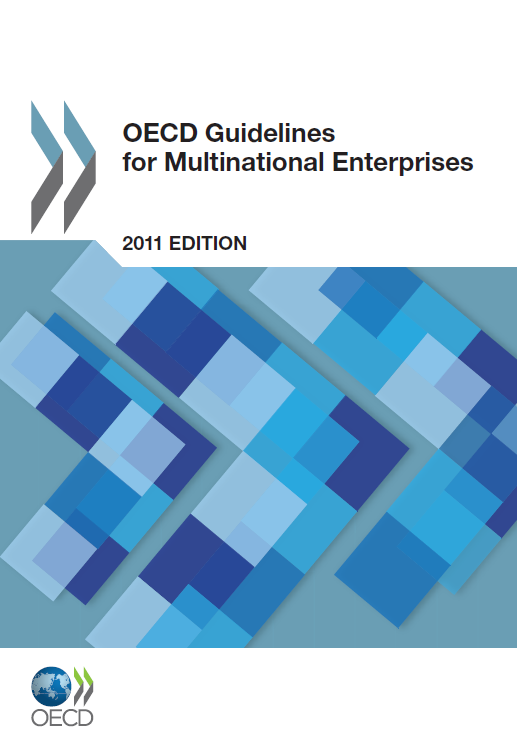 The OECD Guidelines for Multinational Enterprises (Guidelines) are recommendations addressed by governments to multinational enterprises operating in or from adhering countries.
They represent a global framework for responsible business conduct covering all areas of business responsibility including disclosure, human rights, employment and industrial relations, environment, anti-corruption, competition and taxation.
A copy of the Guidelines, including implementation procedures and associated commentary, is available in a range of languages.
A summary version of the Guidelines is available and can be used as a risk management tool to check your organisational compatibility with the Guidelines.
Status in Australia
The Australian Government is committed to promoting the use of the Guidelines and their effective and consistent implementation. Through business cooperation and support, the Guidelines can positively influence business conduct and, ultimately economic, environmental and social progress.
Companies operating in Australia and Australian companies operating overseas are expected to act in accordance with the principles set out in the Guidelines and to perform to the standards they suggest. The Guidelines are supplemental to Australian law and are not legally binding.
Responsible Business Conduct