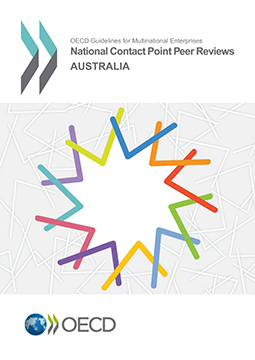 The AusNCP participated in a virtual OECD Peer Review in September 2021. The review panel consisted of representatives from the OECD and NCPs from New Zealand, Italy and Sweden.
The OECD published the final report of the AusNCP peer review in June 2022. The report is available on the OECD Guidelines for Multination Enterprises website.
Thank you to all the stakeholders who provided feedback and to the peer review panel for their review and report.
The AusNCP is developing a response to the peer review recommendations to help improve the AusNCP function and services.